A GNSS Smart Antenna Module for the Smart World | Symmetry Blog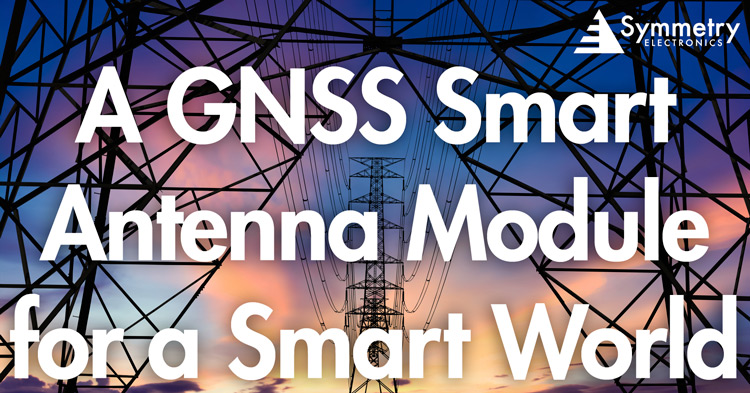 The smart world of IoT needs a smart antenna module to keep up. Telit has the solution to meet the needs of small tracking devices, telematics, cellular bases and more.
The SE878K3-A is a GNSS smart antenna module equipped with an embedded RHCP patch antenna, additional LNA, TCXO, RTC and support for additional external antennas.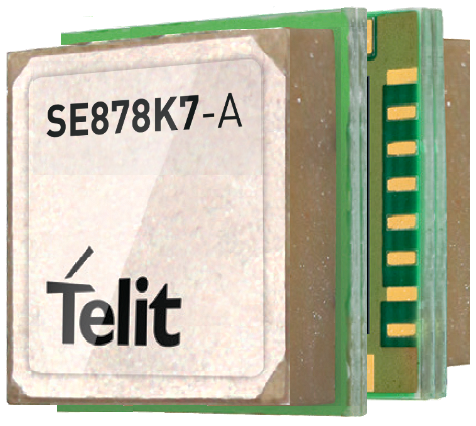 The SE878K3-A has been designed to fulfill three main requirements:
Companion module to the small 11x11 mm smart antenna module SE868K3-A
Turn-key solution for applications requiring two-antenna support controlled by internal RF switch. (classic use case: alarm systems requiring main and backup antenna)
Improved sensitivity, lower power consumption and additional flexibility compared to the smaller SE868K3-A
While the small SE868K3-A (11x11mm) is conceived for small telematics and portable applications, the new bigger SE878K3-A (18x18mm), with its larger 17x17mm antenna, aims to provide performance improvement required for application areas like telematics and alarm systems.
The SE878K3-A is packaged in the same "Cavity-Like" design used by the smaller SE868K3-A smart antenna but, thanks to improved power supply and larger antenna, it is able to provide improved sensitivity with lower power consumption.
The SE878K3-A supports GPS, QZSS, GLONASS, Beidou and it is Galileo ready. Moreover, it supports A-GNSS onboard generation as well as A-GNSS server-generated file injection that can be stored into embedded flash memory.
The SE878K3-A is provided with multiple communication ports like UART, I2C and SPI. The I2C port can be configured as a second UART. The embedded flash memory allows FW upgrades and customization and serves as A-GPS file storage.
The Jupiter SE878K3-A dimensions are targeted at classic telematics boxes and applications, including track & trace, fleet management, container tracking, alarms.
Key benefits are:
GPS, Glonass, Galileo and Beidou compatible
18 x 18 x 6.2 mm LLC package
Supply voltage range: 3-4.3 VDC
Embedded 17x17x4mm low profile antenna
Easy support for dual antenna designs thanks to the embedded RF switch
UART, I2C, SPI comm ports
I2C or 2nd UART (configurable)
The GPS-only version SE878K7-A completes the SE878Kx-A family and provide a companion low cost/low power solution in the same form factor, allowing the customers to design once and keep advantage from the common pinout. The SE878K7-A features the same pinout and form factor of SE878K3-A, built-in ROM memory and two UARTs. Moreover its power consumption is lower than SE878K3-A being the best solution for low power applications targeting lower price points than the full GNSS variant.
For more information on Telit smart antennas and other solutions, click here.