Managing the Electronics Supply Chain from US Design Centers to Asian Production: 8 Best Tips for Electronics Startups to Get New Products to Mass Production
Monday, May 5, 2014
It's a common dream for entrepreneurs: start a company developing the latest cool consumer hardware gadget and then get bought at an astronomically high valuation by someone like Google. While Nest was certainly a great story (bought by Google for $3.2B), most startups struggle getting their products into high-volume production quickly and at the cost targets necessary to meet the demands of their market. With many of them choosing to fund their initial efforts thru crowdfunding sites (e.g. Kickstarter, Indiegogo, etc.) there is increased pressure to deliver a high-quality product 'on-time' or face the wrath of the blogosphere and social media which (may) generate enough negative press to sink a small start-up.
As a distributor of specialty embedded electronics, Symmetry has been involved with a number of companies going through these challenges and has noticed the successful ones emphasizing one or more of the following ideas.Even successful startups like the Pebble Watch, which raised almost $10M on Kickstarter and had over 50,000 prepaid customers, can struggle with trying to get a Chinese contract manufacturer up and running. So what can you do if you're a startup trying to get a new product into mass production quickly?
Tips to Accelerate an Electronic Product's Design Phase
Use readily available components (both electrical and mechanical). The last thing you want is to build the perfect prototype based on the latest technology and then not be able to find key parts when you're ready to ramp-up. This is even more important when manufacturing overseas, where the supply chain may be radically different than in the US.
Perform thorough field trials to iron out bugs and finalize the minimum feature set needed to go into production.
Have all your hardware reviewed for DFM (design for manufacturability) and DFT (design for test). Almost all CMs (contract manufacturers) can do this for you as a service.
Try to plan for and accommodate component lifecycles. The leading edge component you started with may no longer be competitive if you take more than 12 months to ramp up production. Semiconductor manufacturers are continually leapfrogging each other with respect to features and benefits and release new and improved products every 9 to 12 months.
Key Considerations When Transitioning to the Production Phase
Don't blindly hop on a plane to Shenzhen. Manufacturing in the US is enjoying a very nice comeback with nearly all CMs recommending that startups build locally during pre-production, and transition overseas when the volume and cost requirements warrant it. The time and cost of sending your team on regular trips overseas can quickly deplete the limited funds of a startup company if your product is not thoroughly checked out and ready for production. Many highly cost-sensitive companies are now building their products in Mexico, where costs are low and travel from the US is much easier.
Don't assume the major CMs (e.g. Flextronics, Jabil, etc.) won't be willing to work with you. Many of them are now investing in small companies (both with time and/or money) to make sure they lock up the business when it goes to high-volume production.
Consider procuring all critical components here locally and consigning them to your Asian CM. That way you can negotiate pricing directly with suppliers and have a better handle on part availability and supply-chain issues. This is especially important if you have problems and end up having to change CMs. This is actually much more common than most people realize.
Hire an experienced manufacturing operations manager! This is not the time to learn "on the fly", as many startups tried to do in the past. Utilizing the experience of someone who has been through it before can save considerable time and money.
These are very exciting times with so many lean start-ups developing exciting new consumer products. With crowd-sourced funding much more readily available, the biggest challenge many startups now face is getting their prototype into mass production quickly and efficiently. This is always much more difficult than expected and certainly an issue to address early on to be successful. If you would like advice on the process of getting your startup into production, please contact Symmetry Electronics at (310) 536-6190 or contact us online.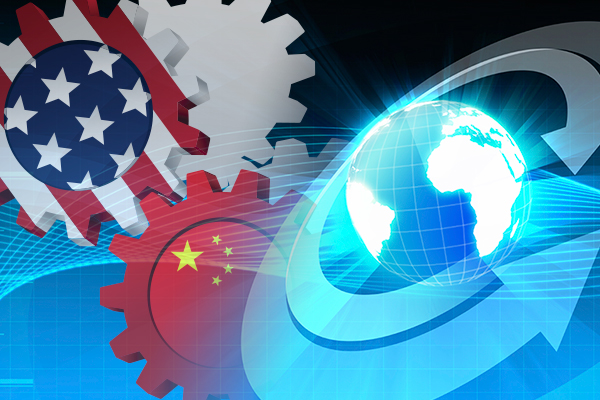 Subscribe
Stay up to date with industry and supplier news!
Browse