5 Groundbreaking Blockchain IoT Examples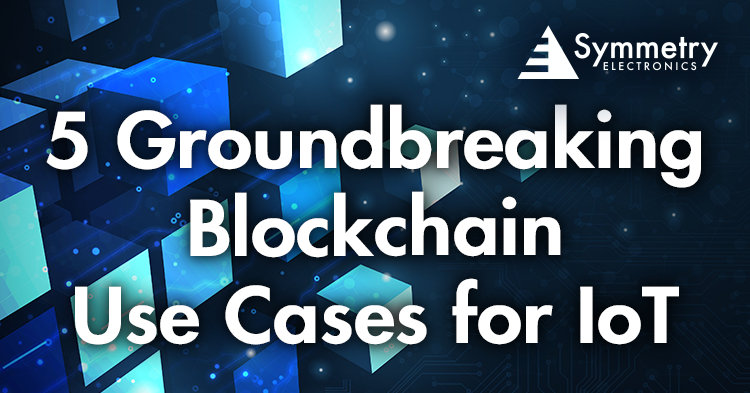 Blockchain technology is a type of distributed ledger database unlike any other. Technically speaking, the Harvard Business Review defines blockchain as "an open, distributed ledger that can record transactions between two parties efficiently and in a verifiable and permanent way." Commonly applied to cryptocurrency, blockchain for IoT is being adopted to help businesses enhance efficiency and generate added security through tamper-resistant transactions.
According to Markets and Markets, "the global blockchain IoT market size is projected to grow from USD 258 million in 2020 to USD 2,409 million by 2026." Using blockchain to track and log sensor data measurements allows businesses to securely transfer data, identify, and authenticate devices. Rather than utilizing a third-party government agency, IoT devices are able to exchange data through a secure and trusted blockchain. Blockchain's native cryptographic processes protect IoT devices from data tampering. Blockchain for IoT is a cost-friendly solution as there is no third-party intermediary. The benefits (Figure 1) of Blockchain for IoT also accelerate settlements to near-instantaneous transactions.
Blockchain In Supply Chain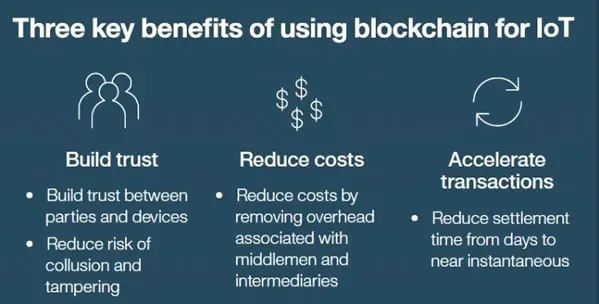 Figure 1: 3 benefits of blockchain for IoT
Source: i-Scoop
Blockchain in Supply Chain and Logistics
Initiatives like the Blockchain in Transport Alliance are supporting businesses in the successful integration of Blockchain technology within supply chains. Large companies like Walmart are even spearheading their own programs to enhance visibility and traceability in a blockchain-enabled supply chain. The jewelry company, Debeers, utilizes Blockchain-enabled IoT solutions to track every natural diamond they source. Walmart Canada has incorporated Blockchain-IoT technology to resolve logistics disputes with 70 third-party freight companies.
Blockchain in Automotive Industries
According to Ibis World, the car and automobile manufacturing industry in the US is valued at $104.2 billion in 2022. Like other global markets, companies within the automotive industry are turning to blockchain as a resolution for enhanced security within integrated IoT technologies. It is predicted that "10% to 15% of connected vehicle transactions will likely be on Blockchain by 2025." Major auto manufacturers like Volkswagon and Ford are relying on blockchain to enhance use cases including tracking/tracing raw materials, preventing odometer fraud, and providing more accessibility within financing, smart contracts, and supply chain management.
Blockchain in Smart Homes
On a more macro-level, smart cities are also harnessing the power of blockchain-enabled IoT systems. As more cities begin to implement IoT strategy within their infrastructure, blockchain has the potential to enhance use cases like:
Facilitating convenient peer-to-peer production and consumption within a smart energy system.
Real-time tracking of transportation, fleet vehicles, and passengers in a smart mobility environment.
Assist governments in achieving effective public administration and services through smart contracts, secure transactions, land registries, identity management, and more.
Blockchain in Agriculture
Blockchain integration within a smart agriculture system is a game-changer for global food supply chains. It is proposed that blockchain technology can transform the way crops are produced. While IoT devices generate crop data that can be managed and provide actionable insights, blockchain technology provides the crucial technology to store this data. A Global Newswire report cites "IBM, Microsoft, SAP-SE, Ambrosus, Arc-net, OriginTrail, Rip. io, Provenance, ChainVine, and AgriDigital" as major players incorporating blockchain in agriculture and food supply. Blockchain within a smart agriculture system provides an ideal solution in applications surrounding:
Crop and food production
Food supply
Mitigating loss due to inclement weather patterns
Enhanced finance managements
Looking to incorporate blockchain for your IoT device? Consult with our expert team of Applications Engineers to begin implementing blockchain in your organization today!
Tags:
Automated Solutions
,
Blockchain
,
Blockchain for IoT
,
Data Processing
,
Electricity
,
Energy & Utilities
,
IIoT
,
IoT
,
Smart Agriculture
,
Smart Cities
,
Smart Farming
,
Smart Grids
,
Smart Home
,
Smart Lighting
,
Supply Chain
,
Transportation