5 Bluetooth Suppliers You Need To Know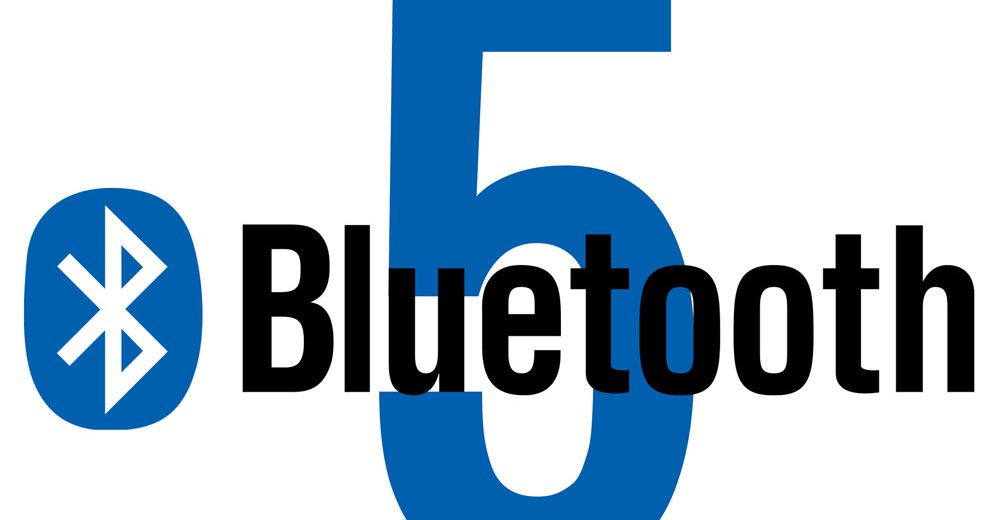 Bluetooth 5 is here and we're all patiently waiting for its adoption by manufacturers. (See our previous blog for more details on all the new benefits of Bluetooth 5.) Compared to Bluetooth 4.2, Bluetooth 5 offers twice the data rate, four times the range and eight times the broadcast capability.
Read more - Which Applications Will Benefit From Bluetooth 5
Symmetry Electronics distributes Bluetooth technology from the best in the technology industry. We wanted to highlight a few that are creating innovative Bluetooth products that can provide the solution to your designs.
Based out of Austin, Texas, Silicon Labs is an industry leader in all sorts of exciting technologies. Their BGM113 is a Blue Gecko Smart Radio Module. It's a powerful tool that provides a reliable, secure and flexible onboard protocol stack, along with the antenna and certifications for a rapid time to market experience.
Silicon Labs has many Bluetooth solutions to help you quickly introduce connectivity into sports and fitness, consumer electronics, beacons and smart home applications with easy-to-use and innovative Bluetooth SoCs, modules and software. They also offer intuitive software for development with Bluetooth modules and SoCs to improve time to market and accelerate the migration from modules to SoCs.
Norwegian company, Nordic Semiconductor offers Bluetooth modules with the lowest power consumption. Their Bluetooth Low Energy modules are considered the some of the best and most used in the industry.
Nordic's nRF52840 is an advanced multi-protocol SoC designed for ultra low-power wireless applications. The nRF52840 SoC is built around a 32-bit ARM® Cortex™-M4F CPU with 1MB flash and 256kB RAM on chip. The embedded 2.4GHz transceiver supports Bluetooth® low energy (Bluetooth 5), 802.15.4, ANT and proprietary 2.4GHz protocols. It is on-air compatible with existing nRF52 Series, nRF51 Series, and nRF24 Series products from Nordic Semiconductor.
TAIYO YUDEN, based out of Tokyo, is known, or will be soon, for creating the industry's smallest Bluetooth module. Using Nordic's SOC, Taiyo Yuden's new EYSHSNZWZ Bluetooth Low Energy Module is a Bluetooth 5 ready module designed to help non-expert RF developers reduce time-to-market. The EYSHSNZWZ is created for space-constrained applications with an extremely small 3.25×8.55×0.9mm footprint and incorporates a crystal and an antenna. The module only requires DC power (1.7 to 3.6 VDC)
and operates on the 2.4GHz band with +4dBm of output power. It's worth noting that as of this post the EYSHSNZWZ will not be available until June 2017.
UK based Telit, makes Bluetooth low energy modules which connect ultra-low power, wireless sensors, beacons and peripherals to Bluetooth equipped wide-area network gateways (cellular or wired), smartphones, tablets, and PCs with low energy consumption. Their advanced developer tools and embedded programming make integration easy and cost-effective, reducing time to market and overall development cost of new products. Like TAIYO YUDEN, Telit Bluetooth modules also use the Nordic SOC. Telit is well-known for having excellent customer support.
Telit's BlueMod+S42 is a Bluetooth solution for cable replacement applications and smartphone connectivity.

Mediatek
Based in Taiwan, Mediatek offers Bluetooth modules featuring ultra small package size, ultra low power consumption for active and idle mode, dynamic voltage scaling for optimized computing power and built-in sensor hub and optimized sensor data capture engine. They're on the forefront of creating platforms for intelligent wearables, watches, trackers, home and office appliances, connected facilities and utilities.
Mediatek's MT2523G/D offers a highly integrated Bluetooth radio and baseband processor. Only a minimum of external components are required. MT2523G/D provides superior sensitivity and class 1 output power, which ensures the quality of the connection with a wide range of Bluetooth devices.
Whatever Bluetooth solutions you're looking for Symmetry has got you covered. Call us at 866-506-8829 or email and we'll be happy to help you find the right Bluetooth solution.