3 Reasons To Get The Blue Gecko Bluetooth SoC from Silicon Labs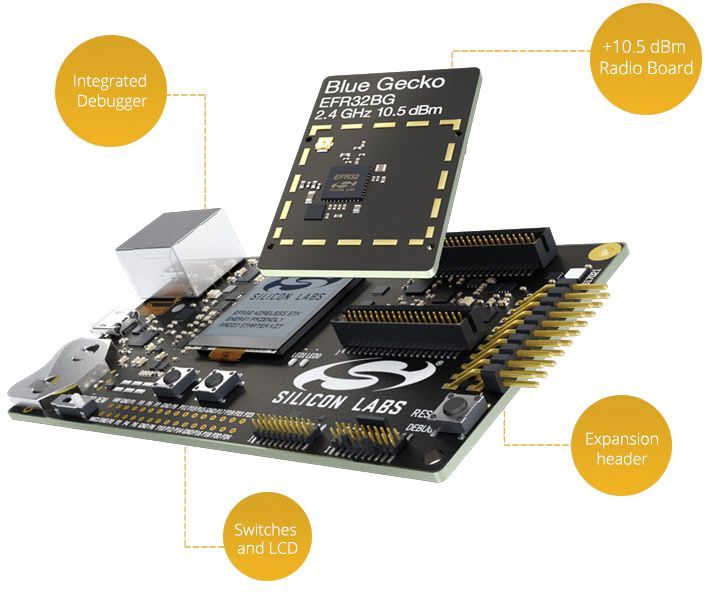 Learn more about why the Blue Gecko a great choice for engineers working in IoT.
1. Use Energy-Friendly Hardware
With the Blue Gecko engineers can develop powerful applications with up to 1 MB Flash and 32-bit ARM Cortex-M4 MCU, extend range with an integrated power amplifier which delivers up to +19 dBm output power, minimize power consumption with fast MCU wake up times, autonomous operation of peripherals and low energy modes, accelerate internet security with hardware cryptography and increase throughput 2 x with Bluetooth 5 compatibility.


Bluetooth software from Silicon Labs makes it possible for developers to take advantage of Bluetooth LE, Bluetooth 5, and Bluetooth mesh features including 2M and LE Long Range PHYs, Advertisement sets, scan event reporting LE Secure Connections, LE Data Length Extensions, and LE Dual Topology. The Bluetooth software is also Apple HomeKit R9 compliant supporting HomeKit Accessory Protocol and other Apple HomeKit features, making it suitable for Bluetooth enabled smart home accessory development.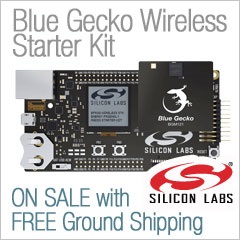 3. Wireless Starter Kit On Sale At Symmetry for $93.18
The Blue Gecko Bluetooth Low Energy Wireless SoC Starter Kit includes a Bluetooth Low Energy Software Stack and integrated debug adapter. This enables developers to quickly establish a Bluetooth connection and evaluate Blue Gecko SoCs. With the supporting Simplicity Studio suite of tools, developers can take advantage of graphical wireless application development and visual energy profiling and optimization.
Contact Symmetry Electronics at 866-506-8829, email us or start a live chat and we'll be glad to help you with your projects!