3 Innovative Power Sharing Features Behind Smart EV Chargers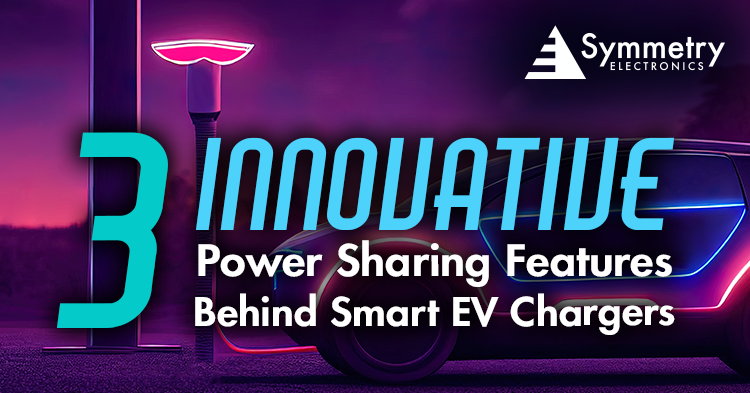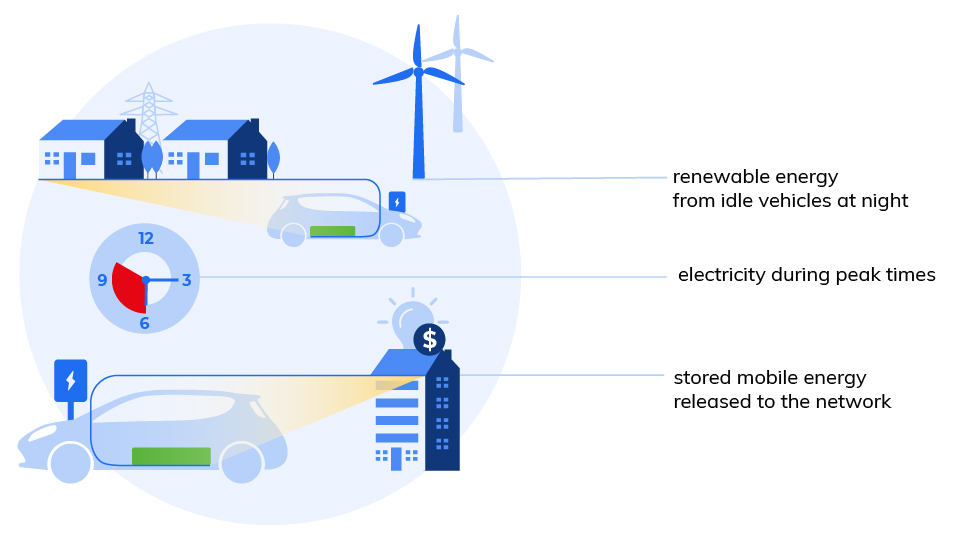 Figure 1: Connected vehicle to grid capabilities.
Smart EV Chargers vs Traditional Chargers
The main difference between traditional EV chargers and their more intelligent counterparts revolves around connection. Also referred to as connected chargers, EV smart chargers integrate an inherent data connection between a charging device and a charging operator. EV smart chargers are cloud-based solutions that enable advanced remote monitoring, management, and control to optimize energy consumption.
A significant benefit of EV smart charging is the customization opportunities it offers. EV users can tailor their charging system to specifically suit their needs. Smart EV chargers are future-proof solutions that can add and remove features as technology progresses or user needs change. Smart chargers can also enable an advanced vehicle to grid (V2G) (Figure 1) symbiotic relationship where EVs are evolved into more than just a transportation device. In a V2G ecosystem, a charged EV battery could potentially store energy to be released back to an electrical grid when needed. However, connected chargers might be a little ahead of the game as the only automotive manufacturers currently creating EVs with V2G capabilities are Mitsubishi and Nissan.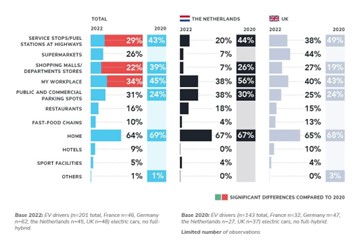 Figure 2: Most EV drivers in the UK and Netherlands charge their electric vehicles at home.
Source:
EVbox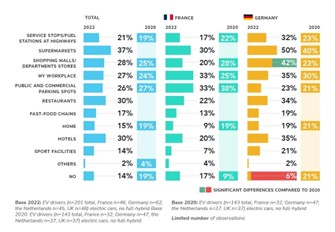 Figure 3:
EV drivers in the Netherlands and UK want to see more charging stations at supermarkets, hotels, and restaurants.
3 EV Smart Charging Power Sharing Features that Optimize Energy Consumption
Transparency Market Research reports the predicted value of the global smart EV charger market will reach $38.4 billion by 2031. Connected charger market growth could be attributed to the fact that currently, many EV drivers charge their cars at home (Figure 2) but desire a wider range of charging locations (Figure 3). Governing bodies, businesses, and consumers alike should be looking at smart EV charger installation in their homes and other desired locations based on the innovative power sharing features that smart EV charging systems provide.
Load Balancing
Load balancing, or levelling, is an inherent form of power sharing enabled by smart EV chargers. Load balancing provides network operators and businesses with the control to distribute available energy to multiple chargers simultaneously. Levelling is an essential benefit in locations where there is a finite amount available energy and multiple vehicles need to be charged at once. For example, a home with a 44 kW of available energy could charge two EVs at once with a power sharing allocation of 22 kW each. If a third EV joins, load balancing will instead distribute 14 kW of energy to each vehicle and so on.
Power Boost
Also known as peak shaving, the power boost feature of EV smart chargers is a preventative measure that ensures locations do not exceed maximum energy capacities. Exceeding a location's maximum energy capacities usually results in costly surcharges from energy providers. Power boost works to avoid this by monitoring when a location is close to nearing its energy capacity and automatically reducing how much energy is being consumed by an EV.
Dynamic Power Sharing
Dynamic Power Sharing (DPS) is a combination of load balancing and power boost features. DPS consistently monitors a location's demand against its maximum energy capacity. When demand is lower than capacity, DPS enables the remaining available charging power to be allocated back to the charging network. When demand is equal to or above capacity, no power is supplied to charging stations.

Figure 4: Example of bidirectional EV charging from solar energy.
Do Smart EV Chargers Enable Bidirectional Charging?
It's a common misconception for smart charging and bidirectional charging to be used interchangeably. To be sure, bidirectional charging is 100% dependent on smart charging. The cloud-based nature of smart EV charging systems is a prerequisite for bidirectional charging. However, bidirectional charging is more specifically a feature that can be enabled by smart EV charging stations.
Furthermore, bidirectional charging enables the aforementioned V2G communication between EVs and power grids. Bidirectional charging and V2G are energy management solutions that can help integrate more renewable energy resources into power grids (Figure 4). Additionally, bidirectional charging and V2G could eliminate power grid overload. In the grand scheme of the future of energy management, bidirectional charging is an incredibly useful upgrade that doesn't require a huge investment.
Smart EV Charging Stations Save Money
As future-proof solutions, smart EV charging station adoption is the next step in the future of EV infrastructure. EV smart chargers optimize energy consumption, save money for consumers and businesses, and will further integrate renewable energy resources into the grid. Interested in developing your own smart EV charging solution? As experts in wireless and smart innovation, our team of Applications Engineers are uniquely positioned to guide you to success. Consultation is free and available throughout your design cycle. Contact Symmetry Electronics today!
Resources: