What is "Zero Programming"?


-in, connect, and prototype your
application in hours
Wireless development is hard to come by, and IoT companies
often need to outsource the development, an extremely costly
and time-intensive process that slows down time to market.
Wireless Xpress removes the need for wireless development.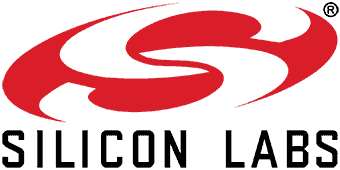 Silicon Laboratories, Inc. (Silicon Labs) is a worldwide fabless semiconductor company headquartered in Austin, Texas, United States. Silicon Labs provides silicon, software and solutions for the Internet of Things (IoT), Internet infrastructure, industrial automation, consumer and automotive markets.
Silicon Labs was founded in 1996 and pioneered RF and CMOS integration, developing the first CMOS RF synthesizer for mobile phones. Since the company's inception, Silicon Labs has focused on connectivity solutions, starting with PC modems and most recently as a leading provider of solutions for the Internet of Things (IoT) with an emphasis on connectivity, performance, energy savings, and simplicity. Its products include microcontrollers (MCUs), wireless SoCs, timing devices, low-power sensors, and broadcast solutions. The company's software stack solutions include firmware libraries, protocol-based software, and the Simplicity Studio development platform.