Low Cost, Secure Bluetooth 5.2 SoCs Designed for IoT End Nodes
Silicon Labs delivers a family of small, low-power Bluetooth 5.2 SoCs optimized for high volume production with EFRBG22
Low-energy / optimized for battery applications
Bluetooth mesh and AOA capable
Security
Low cost
Applications
Asset tags and beacons
Portable medical
Bluetooth mesh low-power nodes
Sports, fitness, and wellness devices
Connected homes end devices
Building automation and security
Consumer electronics remote control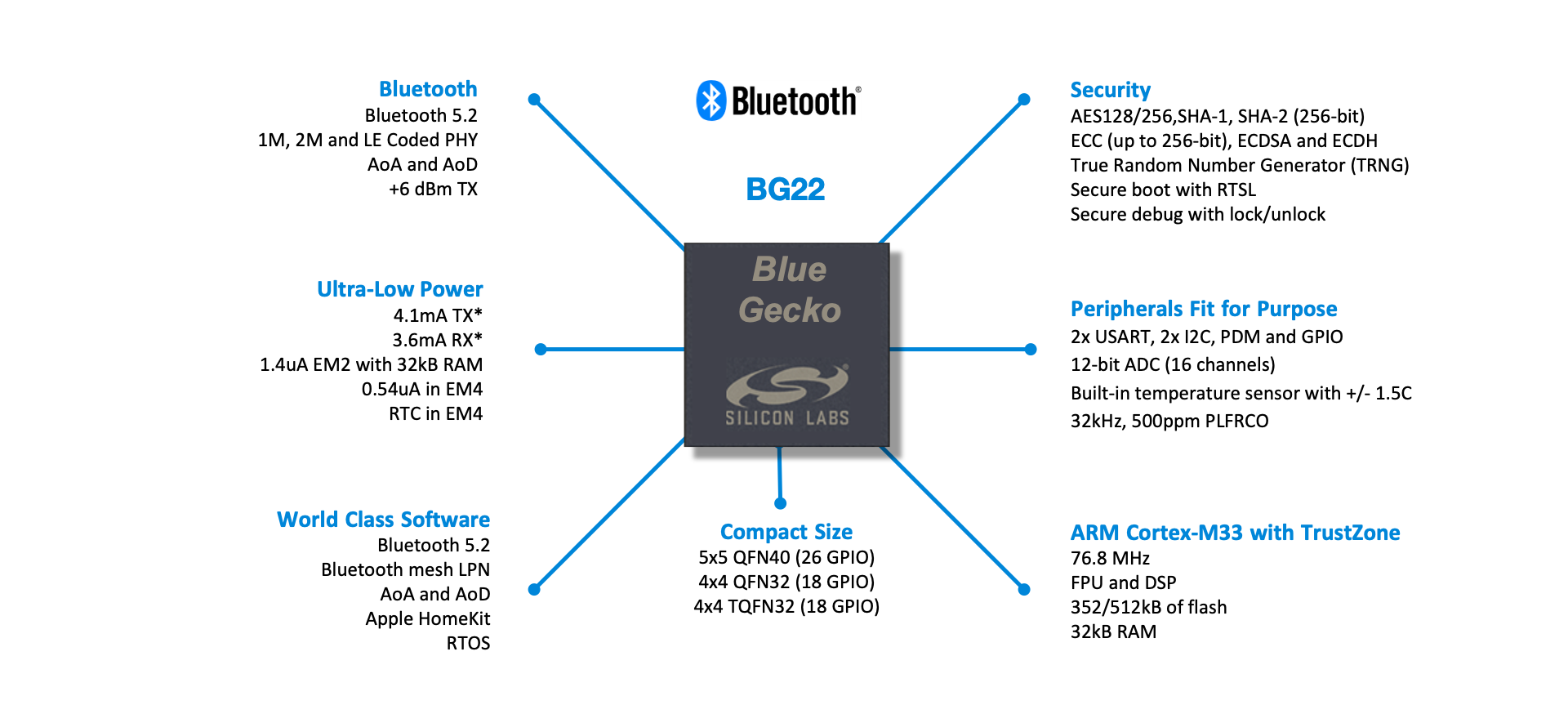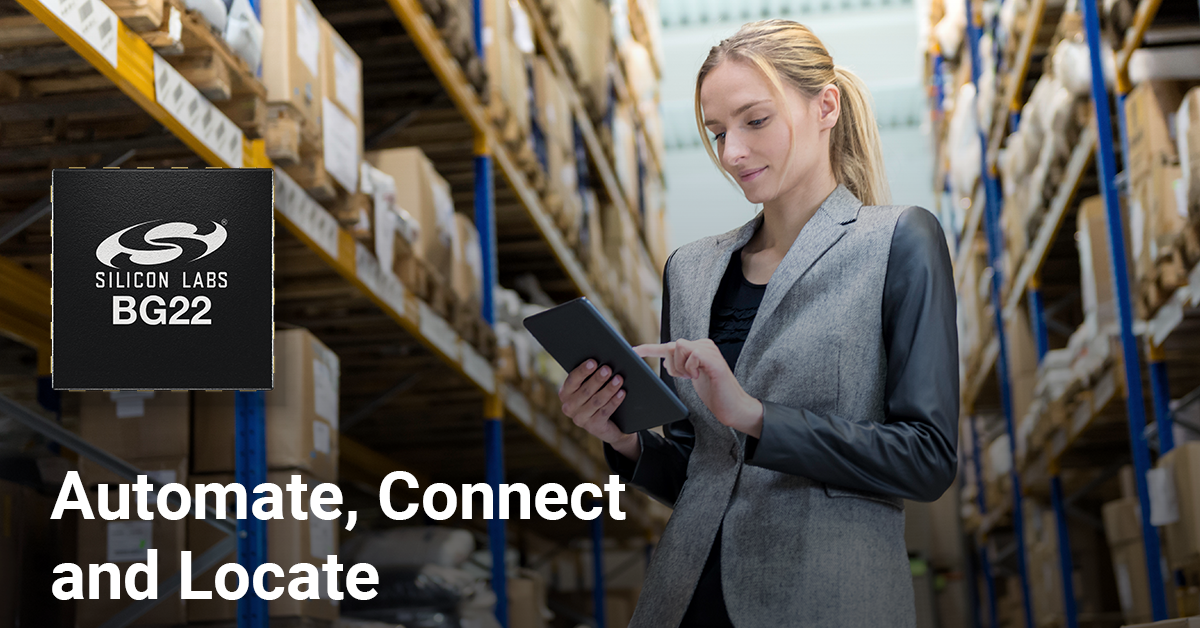 The EFR32BG22 (BG22) Wireless Gecko family of Bluetooth 5.2 SoC devices deliver the right combination of security features, processing power, wireless performance and software to meet the market demand for high-volume, battery-powered IoT products - all at a low cost.
Based on Silicon Labs' secure, ultra-low-power Wireless Gecko Series 2 platform
BG22 SoCs provide developers with a versatile, scalable connectivity solution supporting the new Bluetooth 5.2 specification, Bluetooth mesh 1.0, angle-of-arrival (AoA).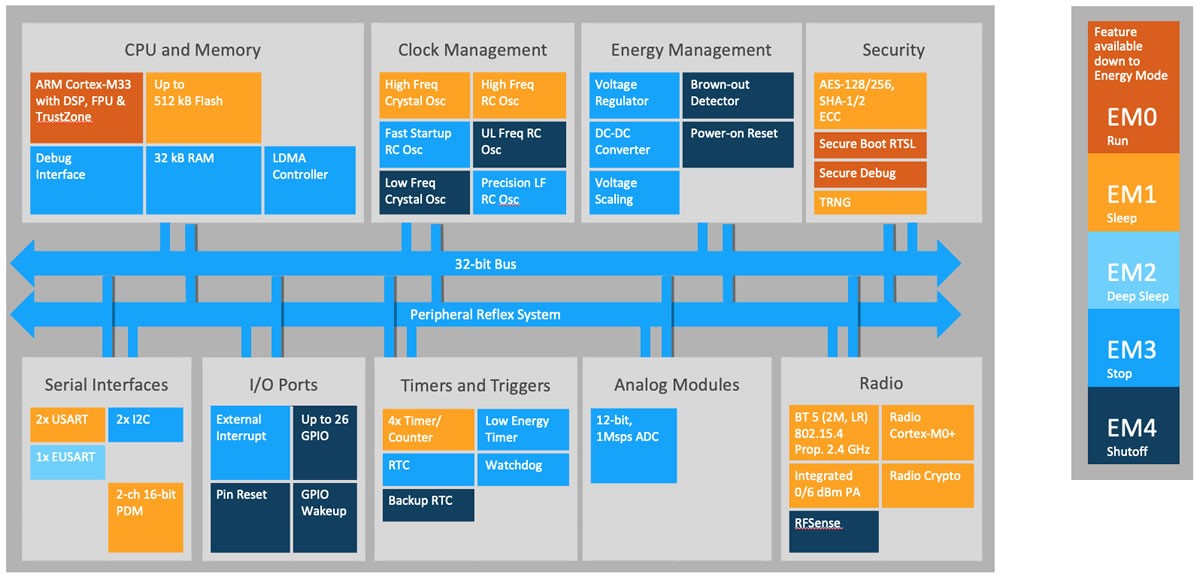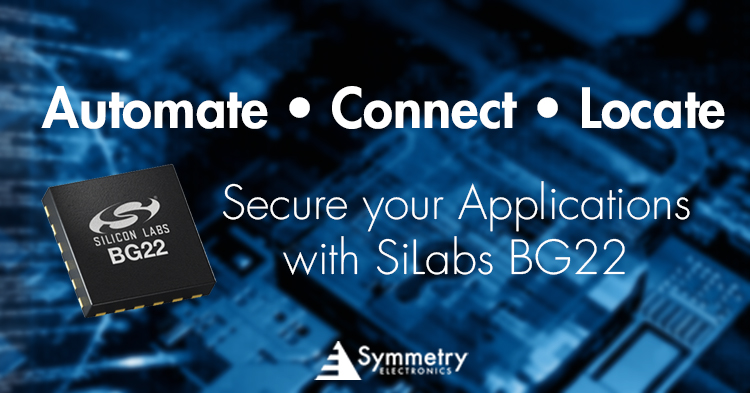 Silicon Labs' BG22 is a low-energy Bluetooth 5.2 SoC developed to support high-volume, battery-powered IoT products. The BG22 offers detailed security, wireless performance, processing power, stack and tools all at an affordable cost. Find out more as one of our Applications Engineers dives into the specs and benefits of this new technology!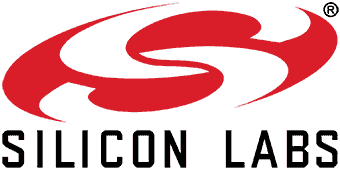 Silicon Laboratories, Inc. (Silicon Labs) is a worldwide fabless semiconductor company headquartered in Austin, Texas, United States. Silicon Labs provides silicon, software and solutions for the Internet of Things (IoT), Internet infrastructure, industrial automation, consumer and automotive markets.

Silicon Labs was founded in 1996 and pioneered RF and CMOS integration, developing the first CMOS RF synthesizer for mobile phones. Since the company's inception, Silicon Labs has focused on connectivity solutions, starting with PC modems and most recently as a leading provider of solutions for the Internet of Things (IoT) with an emphasis on connectivity, performance, energy savings, and simplicity. Its products include microcontrollers (MCUs), wireless SoCs, timing devices, low-power sensors, and broadcast solutions. The company's software stack solutions include firmware libraries, protocol-based software, and the Simplicity Studio development platform.