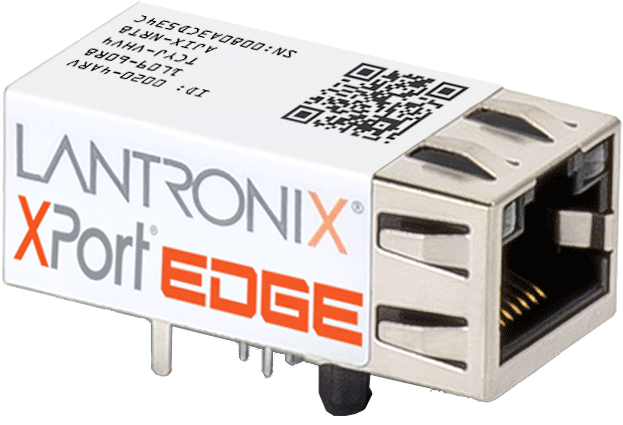 XPort EDGE is the only network communications engine for secure IoT connectivity and remote management that fits within a standard Ethernet connector. Requiring minimal engineering effort, the XPort EDGE allows device manufacturers to add fully integrated, secure Ethernet connectivity and control to their products in a few weeks.
Network & IoT Offload
Full IoT Gateway Functionality in a single RJ45 package
Industrial-grade Security
Robust Data Handling
Integrated Device Manageability
Cloud Ready
Faster Time to Market
Lower TCO
Quickest Integration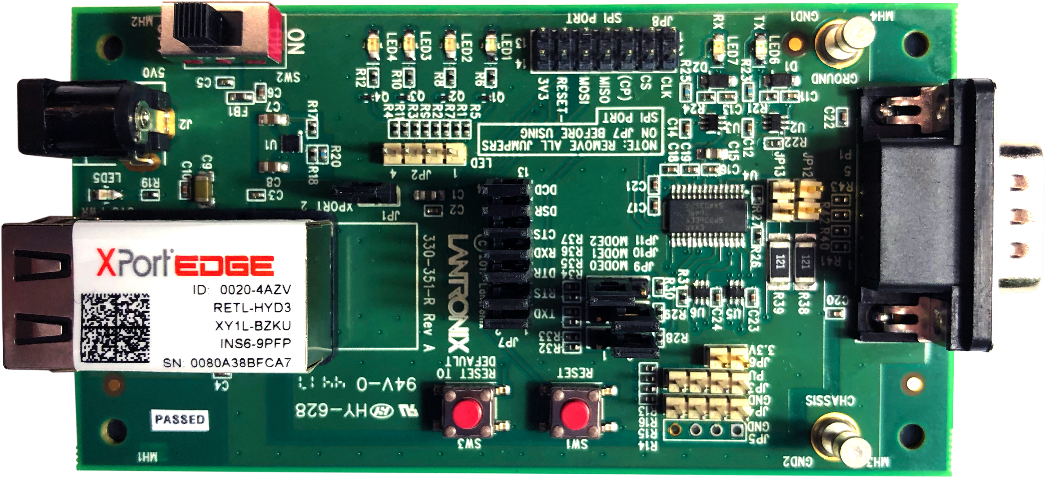 Everything you need to get started with XPort EDGE is included in the XPort EDGE Evaluation Kit.
Evaluation Kit Contents:
XPort EDGE Evaluation Board
XPort EDGE module - included on board
5V DC power supply adapter (with international plugs)
RS-232 null cable, DB9M/F
CAT5e UTP RJ45M/M Ethernet cable
Serial adapter, 25-pin to 9-pin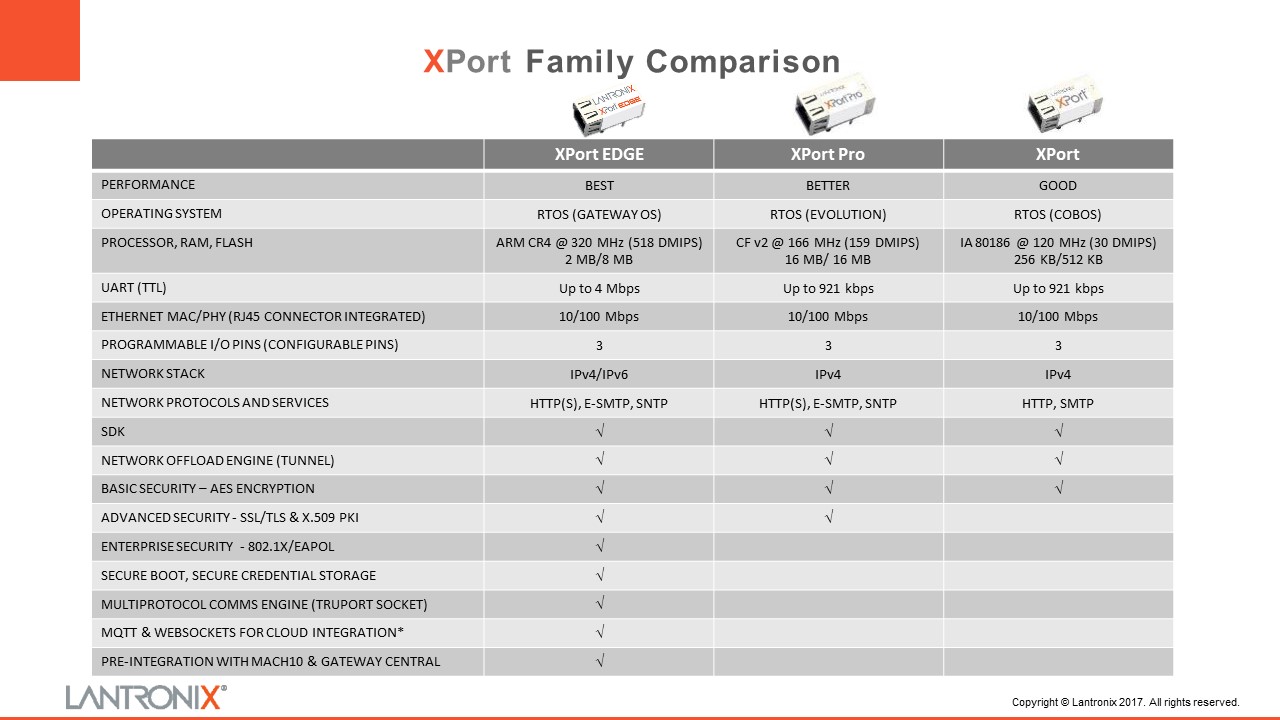 Lantronix, Inc. is a global provider of secure data access and management solutions for Internet of Things (IoT) assets. Their mission is to be the leading supplier of IoT solutions that enable companies to dramatically simplify the creation, deployment, and management of IoT projects while providing secure access to data for applications and people.
With more than two decades of experience in creating robust machine to machine (M2M) technologies, Lantronix is an innovator in enabling our customers to build new business models and realize the possibilities of the Internet of Things. Their connectivity solutions are deployed inside millions of machines serving a wide range of industries, including data center, medical, security, industrial, transportation, retail, financial, environmental and government.
Device and (big) data management, mobility, enterprise-level security and networking are key pillars in the reality of IoT. And addressing these fundamental pillars is exactly what they do. Their products, solutions, and services enable connectivity (wired, Wi-Fi and cellular) and the management of "things" - machines, devices, sensors, computers, and more. Customers embed, attach and deploy Lantronix solutions to a wide range of devices - from medical devices in a hospital to municipal water monitoring systems to industrial equipment in factories to high powered switches and routers that serve as the backbone for data centers.