The Internet of Things (IoT) market is growing at a historically fast pace. Sensors are the center of this incredible growth as they are key elements for gathering and outputting valuable data. Furthermore, sensors will enable connected devices to behave autonomously by being contextually aware of their environment and thus able to make their own intelligent decisions.
InvenSense is uniquely positioned as the leading provider of the MEMS inertial sensors, microphones, software algorithms, sensor development tool and platforms needed for the product creation and sensor integration in IoT connected devices.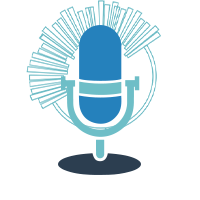 Microphones
Humans intuitively understand audio capture to be a critical factor in awareness of their surroundings. TDK is working to enable the same level of awareness for smart devices with leading-edge MEMS microphones. TDK combines the capability to sense audio along with cutting-edge motion detection, which is important for many contextual awareness applications.
Popular Microphones
ICS-40730
Ultra-Low Noise Microphone with Differential Output
ICS-40618
High SNR Microphone with Differential Output and Low-Power Mode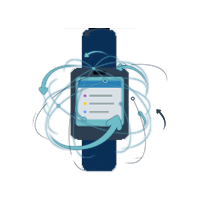 Motion
MotionTracking devices from TDK are rapidly becoming a key function in many electronic devices to provide intuitive motion and gesture-based interfaces that improve photo quality, location accuracy, and health/fitness tracking. InvenSense technology can be found in Mobile, Wearables, Smart Home, Industrial, and Automotive products.
Popular Motion Sensors
ICM-20602
High Performance 6-Axis MEMS MotionTracking Device
ICM-20648
6-Axis MEMS MotionTracking Device w/ Enhanced EIS Support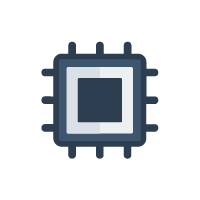 Pressure & Temperature
The ICP-101xx offers an industry leading temperature coefficient offset of +/- 0.5 Pa/C. The combination of high accuracy, low power, temperature stability, waterproofing in a small footprint enables higher performance barometric pressure sensing for sports activity identification, mobile indoor/outdoor navigation, and altitude-hold in drones.
Popular Pressure & Temperature
ICM-20789
High Performance 7-Axis MEMS Motion Sensor and Pressure Sensor Combo
ICP-10100
High Accuracy, Low Power, Waterproof Barometric Pressure and Temperature Sensor IC
InvenSense, Inc., a TDK Group company, is a world leading provider of MEMS sensor platforms. InvenSense's vision of Sensing Everything targets the consumer electronics and industrial areas with integrated Motion and Sound solutions. InvenSense's solutions combine MEMS (micro electrical mechanical systems) sensors, such as accelerometers, gyroscopes, compasses, and microphones with proprietary algorithms and firmware that intelligently process, synthesize, and calibrate the output of sensors, maximizing performance and accuracy. InvenSense's motion tracking, audio and location platforms, and services can be found in Mobile, Wearables, Smart Home, Industrial, Automotive, and IoT products. In May of 2017, InvenSense became part of the MEMS Sensors Business Group within the newly formed Sensor Systems Business Company of TDK Corporation. InvenSense is headquartered in San Jose, California and has offices worldwide.