Get Started on the First Mile of IoT™ with Telit
While in the IoT application design and prototyping stages, engineers need a comprehensive, easy-to-use evaluation platform to propel them through "the first mile" of development to prepare them for a successful deployment.
Telit's next generation Charlie Evaluation Kit meets the demand for a complete, ready-to-use IoT development platform, enabling engineers to build a working proof of concept for IoT applications quickly and easily.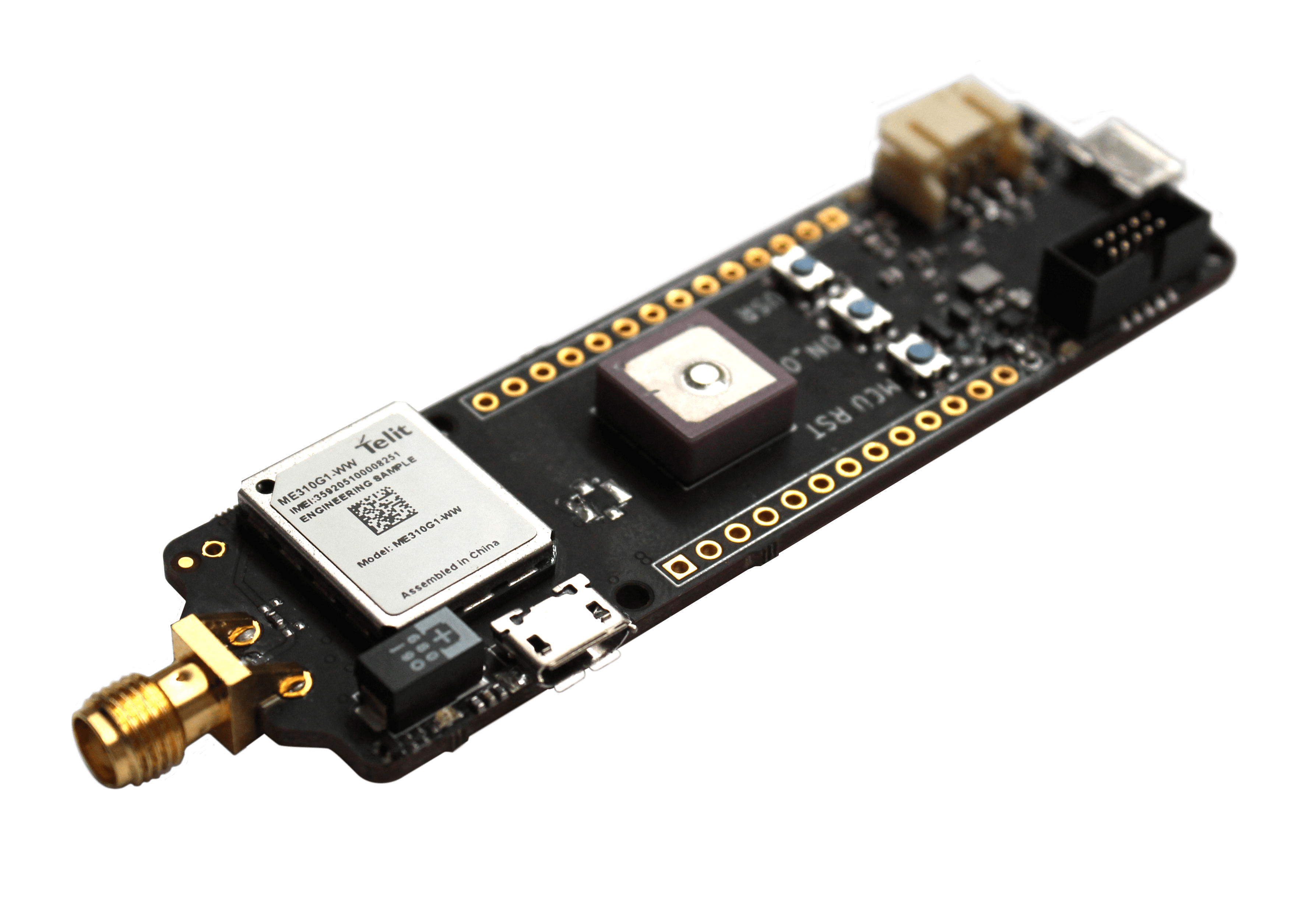 Allow Us to Introduce You to Charlie
The Charlie Evaluation Kit offers all the building blocks needed to develop, prototype, and deploy Arduino-based LTE-powered IoT applications. Supporting cutting-edge cellular connectivity, low power consumption, and accelerated development time – Charlie offers a compact design that is both easy-to-use and affordable.
Next Generation Evaluation Kit
for Cellular LPWA
Incorporates Telit's ME310G1-WW module, featuring LTE Cat M1/NB2 and a high-performance GNSS receiver
Arduino MKR form factor board that features a low-power ARM® Cortex®-M0 32-bit SAMD21 microprocessor
Bosch Sensortec BMA400 triaxial acceleration sensor with 12-bit resolution and typical 5.8 µA current
Full compatibility with Arduino software development environment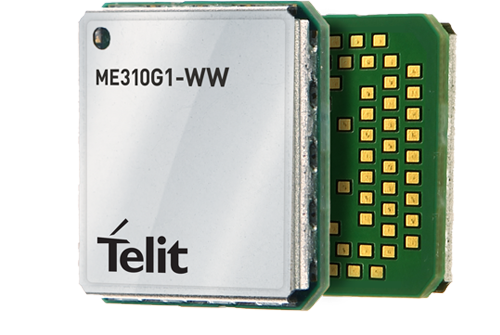 The Charlie kit incorporates Telit's ME310G1-WW module
Based on Qualcomm's 9205 LTE modem, the ME310G1-WW is the latest addition to Telit's xE310 family of miniature IoT modules. Ideal for IoT applications requiring compact size, long battery life, and low BOM costs, the ME310G1-WW supports integrated GNSS and worldwide LTE bands, while offering a 2G fallback variant for applications requiring global deployments
94-pad fixed LGA footprint
Module sizes ranging from 300 down to below 200 mm2
Combination products include cellular, GNSS and other wireless technologies
3GPP Rel 14 LTE Cat M1 & NB2 ready for 5G
2G variant helps migration to LTE Mobile IoT for markets like Europe and Latin America
LGA engineered for superior yield in massive-scale manufacturing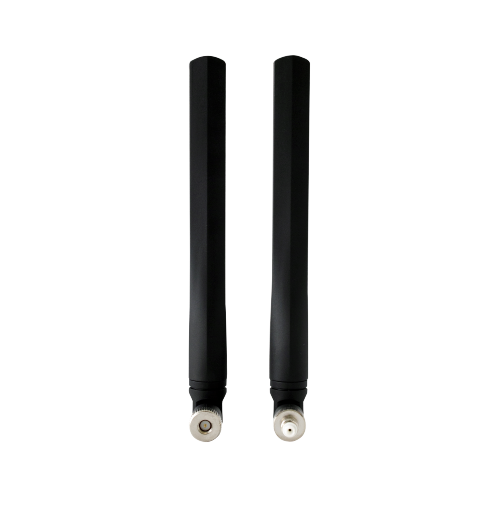 EAD WTR6138 - 5G/4G/LTE Terminal Antenna
The WTR6138 is a 5G/4G/LTE terminal mount antenna mounted via its SMA connector. Ideal for 5G/4G/LTE routers and modems, the WTR138 offers reliable performance across the 617-3800 MHz bands. Housed in a tough nylon sheath, the antenna is robust whilst the hinged based means that the WTR6138 can be fixed in a vertical or horizontal position.
More information available via the datasheet.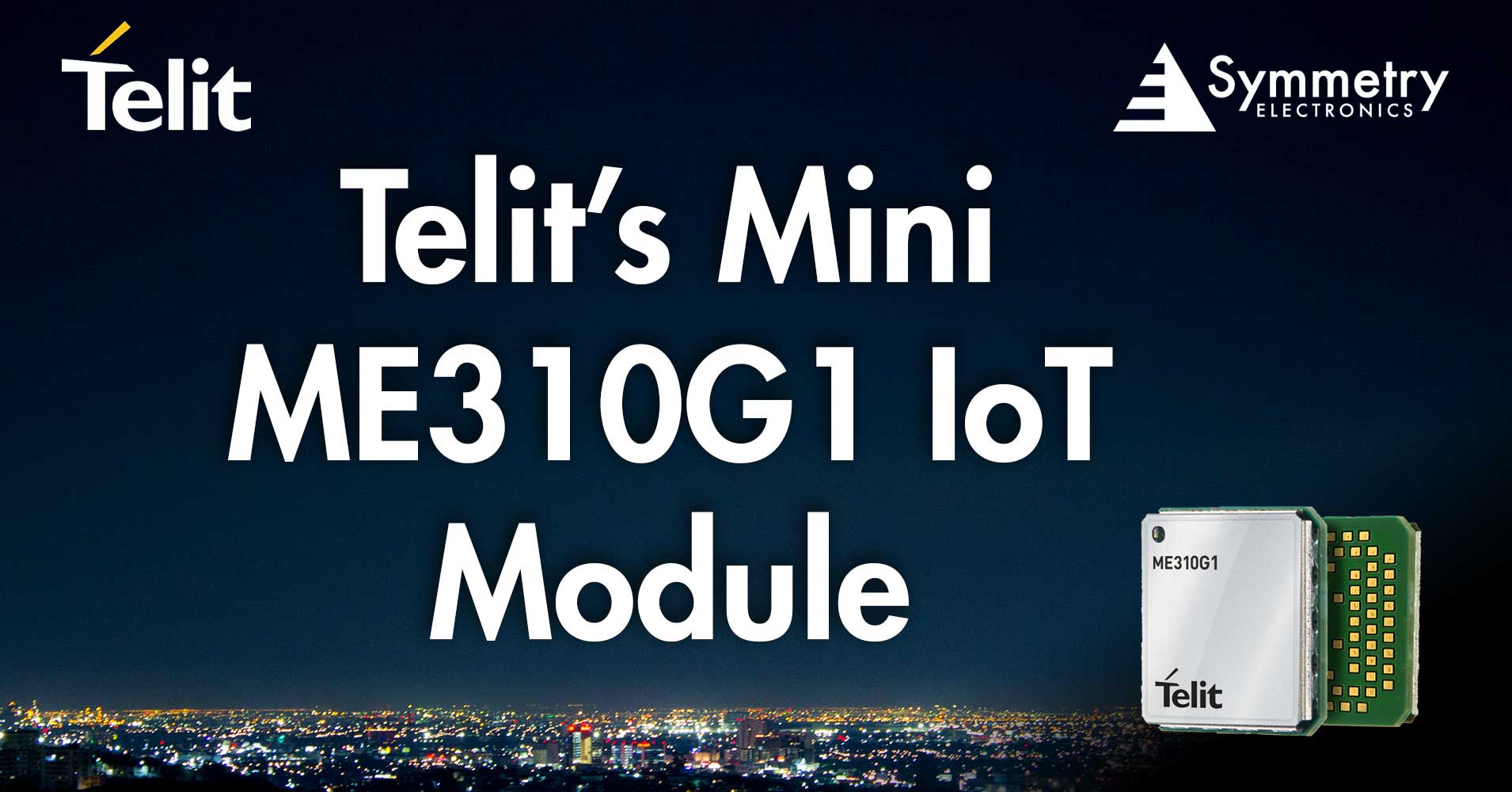 Based on the Qualcomm 9205 LTE modem, Telit's ME310G1 module is optimized for long battery life and reliable in-building connectivity. Find out more as our Applications Engineer dives into the key features, specs, and benefits of Telit's new cellular module.