Redefining Bluetooth LE for IoT Designs with Laird Connectivity's Lyra 24 Series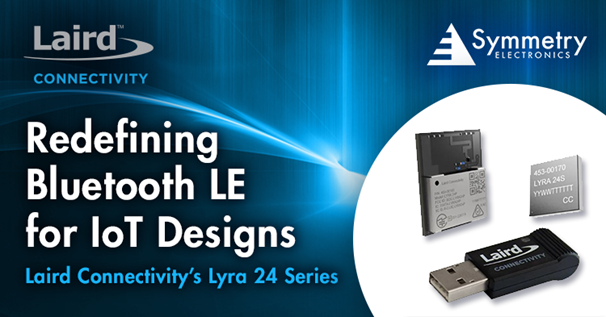 As technology progresses, seamless wireless connectivity is a cornerstone for enabling Internet of Things (IoT) innovation and propelling industries forward. Laird Connectivity is a pioneer in wireless technologies that specializes in industry-leading modules, antennas, IoT devices, and next-generation IoT solutions and continues to raise the bar with their Lyra 24 Series. The Lyra 24 Series is Laird Connectivity's latest edition to their extensive Bluetooth LE portfolio and encompasses a cutting-edge range of wireless modules, adapters, and development kits (DVKs) designed to revolutionize Bluetooth LE connectivity solutions across a diverse range of IoT devices.
With an increasing number of industries embracing IoT, the need for seamless and robust wireless solutions has never been greater. At the forefront of this evolution, Laird Connectivity's Lyra 24 Series is cost-friendly and enables enhanced performance, superior reliability, and scalability.
Laird Connectivity's Lyra 24 Series
Based on the EFR32BG24 system-on-chip (SoC) from Silicon Labs, Lyra 24 Series solutions combine the benefits of Silicon Labs' hardware with Laird Connectivity's best-in-class application software, services, certification, and support capabilities. By utilizing the ERF32BG24, Lyra 24 products offer flexibility and enhanced security features including Secure Boot, ARM® TrustZone®, and Hardware Cryptographic Acceleration. The Lyra 24 Series provides a versatile choice between a user-friendly extensible AT Command set and comprehensive software access for C code through Simplicity Studio. The series is designed as a complete solution for a diverse range of applications such as professional lighting, asset tags, beacons, secure medical peripherals, and industrial IoT (IIoT) sensors. Engineered for rigorous environments, Lyra 24 solutions are certified for industrial temperatures ranging from -40 ºC to +105 ºC for all integrated components. Additionally, they hold modular approvals from FCC, ISED, EU, UKCA, MIC, KC, RCM, and BT SIG. Integrating inherent intelligent power schemes, deep sleep mode, and energy-efficient performance, the series ensures extended operation even on battery power. Developers also benefit from Laird Connectivity's renowned industry support to expedite time-to-market.
Lyra 24P and Lyra 24S
The Lyra 24P and Lyra 24S stand out as secure and high-performance wireless modules that cater to the distinctive demands of both battery-operated and line-powered IoT devices in Bluetooth networks. Leveraging the Series 2 EFR32BG24 SoC, both the Lyra 24P and Lyra 24S facilitate BLE 5.3 and Bluetooth Mesh connectivity protocols. As complete solutions, the Lyra 24P and Lyra 24S offer a comprehensive fusion of RF performance, energy efficiency, and design convenience.
Incorporating Silicon Labs' acclaimed Secure Vault® technology, the Lyra 24P also offers future-proofing attributes that bolster its long-term relevance. Laird Connectivity's Lyra 24 products are equipped with robust, fully upgradeable software stacks, global regulatory certifications, advanced development tools, and documentation. The Lyra 24P features collectively streamline the product development cycle and enable a faster time-to-market.
Lyra 24P and Lyra 24S Key Features
Bluetooth Low Energy 5.3
Bluetooth Mesh connectivity
Built-in antenna or RF pin
+10 or +20 dBm TX output power (Lyra 24P)
TX power up to +10 dBm (Lyra 24S)
-98.5 dBm BLE 1M RX sensitivity
32-bit ARM® Cortex®-M33 core at 39 MHz
1536/256 kB of Flash/RAM memory
Vault High or Vault Mid security
Rich set of analog and digital peripherals
26 GPIO pins (Lyra 24P)
32 GPIO (Lyra 24S)
-40 °C to 105 °C
12.9 mm x 15.0 mm (Lyra 24P)
7 mm x 7 mm (Lyra 24S)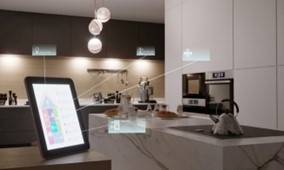 Lyra 24P and Lyra 24S Key Applications
Lyra 24P solutions are complete solutions for a wide range of applications, including:
Smart Home Devices
Medical Peripherals
Lighting
Building Automation and Security
Industrial IoT (IIoT) Sensors
Bluetooth Mesh Low Power Node (Lyra 24P)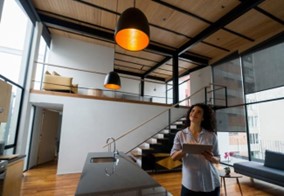 Featured Products
Lyra 24P and Lyra 24S Development Kits
Laird Connectivity Lyra 24 DVKs provide comprehensive tools and resources for efficiently creating and testing innovative IoT solutions using the Lyra 24 Series modules. These kits encompass hardware platforms, software libraries, and debugging capabilities, enabling developers to streamline the development process, optimize functionality, and ensure seamless integration of the Lyra 24 modules into a wide range of applications.
Featured Products
Developing with Laird Connectivity Lyra 24 Series Solutions
The Laird Connectivity Lyra 24 Series represents a significant leap forward in wireless connectivity technology. Its ability to adapt, perform, and secure wireless communications with an emphasis on smart applications makes it a cornerstone of our connected future. As industries continue to evolve, the Lyra 24 Series promises to be an enduring force in the realm of wireless connectivity, empowering innovation, and driving progress like never before. With a broad portfolio comprising an assortment of comprehensive wireless modules, adapters, and DVKs, the Lyra 24 Series is poised to redefine Bluetooth LE connectivity solutions across an expansive spectrum of IoT devices.
Ready to unlock the potential of enhanced performance, unwavering reliability, and seamless scalability with the Laird Connectivity Lyra 24 solutions? Our Applications Engineers are experts in IoT, IIoT, and wireless technologies and are uniquely positioned to assist you in matching the ideal Lyra 24 product to your device design. Consultation is free and available throughout your design cycle. Contact Symmetry Electronics today!