MultiTech's Award-Winning MultiConnect® Dragonfly™ Now Available in 4G-LTE Cat 1 LPWA Version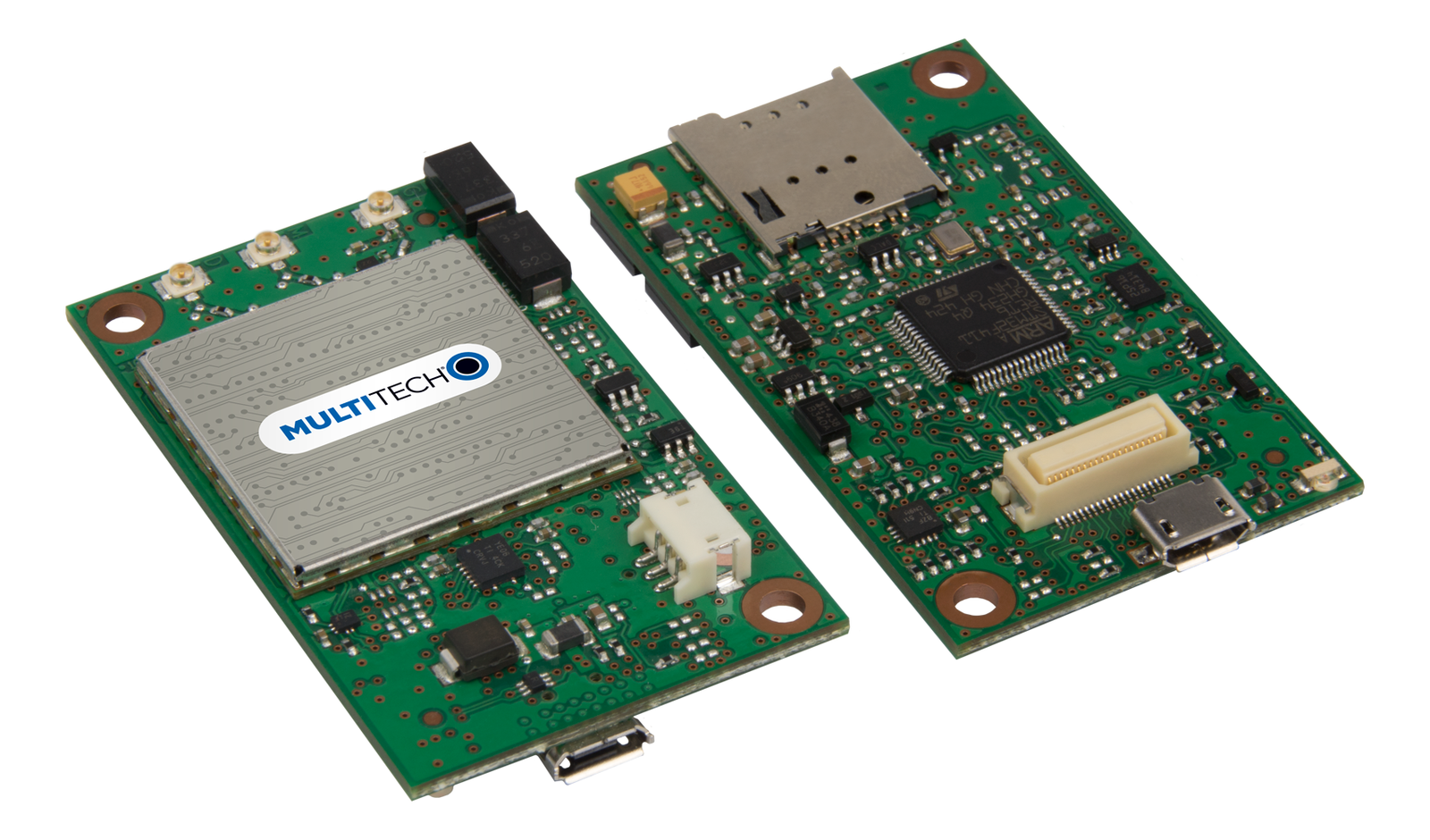 Multi-Tech Systems, Inc., today announced its award-winning MultiConnect® Dragonfly™ is now available in a 4G-LTE Cat 1 for LPWA applications. The newest version of its complete, ready to integrate ARM® mbed™ OS programmable embedded cellular SoM, introduces an IoT solution that shortens time to market for products requiring cellular connectivity while further reducing overall BOM and power consumption.
"LTE Cat 1 technology is an excellent option for many types of IoT and M2M applications," said Rick Bailey, Sr. Product Manager at MultiTech. "Digital signage, retail kiosk/ATM, connected health and telematics are just some of the use cases that can benefit from the moderate data rates that LTE Cat 1 offers."
The MultiConnect Dragonfly embedded cellular SoM's are fully industry certified and MNO approved, ready-to-integrate modules that offer developers the functionality of a programmable computing platform with the convenience of an onboard cellular radio all in one compact design. LTE Cat 1 technology, with throughput speed capped at 10 Mbps, is significantly less complex and less power hungry than Cat 3 or 4 technologies with 100 Mbps and 150 Mbps of throughput.
The MultiConnect Dragonfly can be used as an embedded cellular SoM providing the maximum in design and application flexibility or it can be used as an embedded cellular modem requiring little or no modification to existing designs. With its integrated Cortex®-M4 processor and ARM mbed OS programming platform, developers can host their application and have access to a full suite of interfaces for connecting sensors or other remote assets. In addition, MultiTech provides a communication library along with numerous example programs that replace complex AT commands with simple function calls. Libraries are also available for many common sensors, actuators, storage devices and other peripherals. When paired with the MultiConnect Dragonfly a concept can go from prototype to production in record time.
Benefits of MultiConnect Dragonfly include:
End device certified by leading carriers
Interchangeable devices for different global markets and operators
Reduces risk of technology sunsets with a quick migration to future technologies
Long solution lifecycle reduces redesign time and cost
ARM mbed OS compatible ensures the fastest time to market
Contact Symmetry Electronics at 866-506-8829, email us or start a live chat and we'll be glad to help you with your projects!